PEACE

OF MIND

Merrion Gold operates out of the
same office as Merrion Vaults, Ireland's leading Safe Deposit Box company.

STORE AT MERRION VAULTS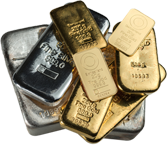 Buy & Sell Gold and Silver with Merrion Gold today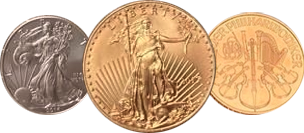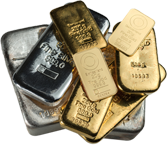 Our clients can buy and sell gold, silver, platinum and palladium bars and coins at highly competitive prices. Merrion Gold's pricing is based upon the real-time spot trading price of gold throughout the day. Please call, email or WhatsApp a member of our trading team for a live price quotation.
Precious metals and other items can be stored in a personal Safe Deposit Box onsite at our state of the art vault, or taken elsewhere if required.
Call: 01 254 7901
Buy & Sell Gold and Silver with Merrion Gold today
Merrion Gold is an Irish-owned and operated business that offers unrivalled expertise in the precious metals arena. Merrion Gold accepts all major currencies, including Euro, US Dollar, Sterling and Australian Dollar.
Merrion Gold holds a wide range of gold bars on stock for immediate collection, ranging in a variety of sizes from 1 gram to 1KG. Silver, platinum and palladium bars are also available for immediate collection.
Buy and sell gold and silver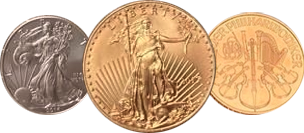 Merrion Gold also stocks a wide range of coins, including Krugerrands, Canadian Maples, Britannias and American Eagles. Details of all of our available products are available to view online, with our trading team on hand to offer live prices.
Buy
View Gold, Silver, Platinum and Palladium Products
Not Only a Bullion Dealer
Merrion Vaults is Ireland's first independent purpose-built Safe Deposit Box facility. Founded in 2013, Merrion Vaults ensures our clients receive the highest level of security and ease of access in our central Dublin location. Merrion Gold prides itself on the security, convenience and discretion we can deliver to our customers, and Merrion Vaults are just one more extension of this service.
Customers can store precious metals, and other items such as jewellery and important documents, in their own Safe Deposit Box. The Safe Deposit Box facility is open seven days a week, and can be visited at a prearranged time in compliance with our safety standards.
If you would like to visit Merrion Vaults or discuss other storage options, contact Merrion Gold today.
Store at Merrion vaults