Merrion Gold offers unrivalled expertise in the precious metals arena.
Our staff are highly trained and have many years experience in trading bullion.
Call: 01 254 7901
About Merrion Gold
Merrion Gold is an Irish-owned company founded in 2013 by Seamus Fahy and David Walsh
Séamus Fahy
Director
Director Séamus Fahy studied business at the University of Limerick. Upon graduating, Séamus decided to pursue a career in the oil and gas sector starting with a trading position with Irish National Petroleum Corp (The State Oil Company). Séamus then joined ConocoPhillips operating out of the London office where he was senior Gasoline trader dealing regularly with diverse international clients. Upon leaving ConocoPhillips, Séamus decided to pursue entrepreneurial ventures in domestic and foreign markets focusing on opportunities in both commodities and real estate markets. His investment and activity in commodities provided the opportune background to participate in the growing gemstones market. In 2008, he set up Voltaire Diamonds, a leading provider of engagement rings and diamond rings. In 2013 along with his partner David Walsh he spotted an opportunity for Safe Deposit Boxes in Dublin and set up Merrion Vaults. With an extensive trading background together with owning Ireland's only purpose built Safe Deposit Box vault, selling bullion was a natural fit and Merrion Gold was born.
David Walsh
Director
Director David Walsh studied Finance at University College Cork. In 1999, he set up City Box, which has grown to become the UK and Ireland's largest mall media company. David and Seamus set up Merrion Vaults and Gold together.
David Higgins
Head of Trading
David studied at Trinity College Dublin, during which time he interned at PwC, before undertaking further study at the Institute of Banking. After university David worked in the banking industry before joining Merrion Gold in January 2020 and is now the Head of Trading at Merrion Gold.
Declan Mc Laughlin
Bullion Dealer
Declan obtained a degree in Law at LYIT and Pontificia Comillas University in Madrid. After that he studied Investments and Capital Markets through Dublin Business School and the Institute of Banking. Declan began his career in the banking industry before working on the dealing desk of a multinational forex trading brokerage for several years. He joined Merrion Gold as a bullion dealer in July 2021.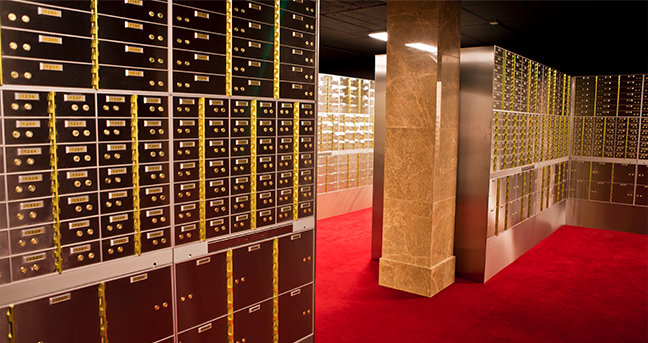 Store Your Gold With Us
Merrion Gold is housed within Merrion
Vaults, Ireland's first independent purpose
built safe deposit box facility.
Store Now