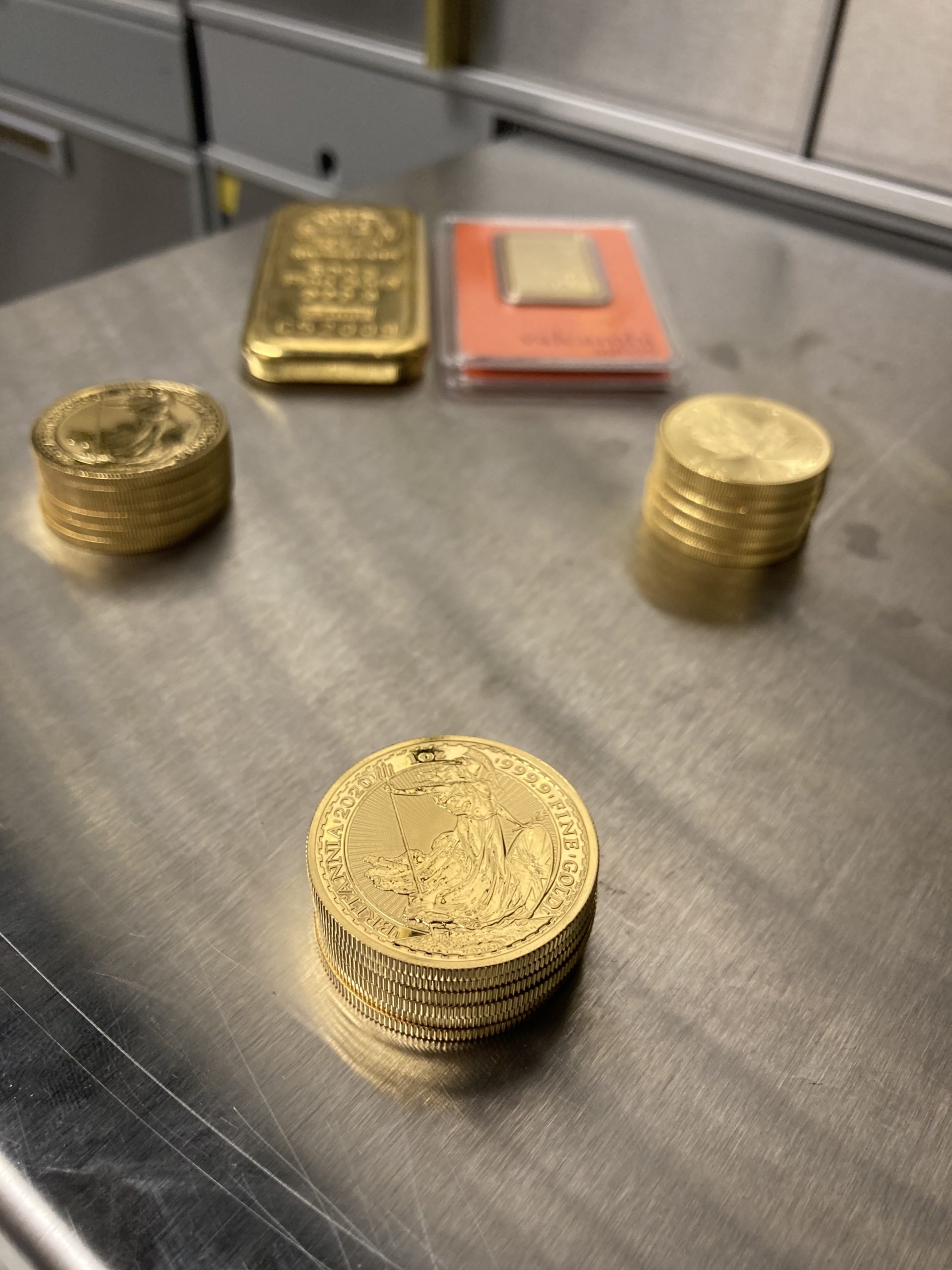 04/12/2020 – This Week in Gold
Gold opened the week at $1,791 and dropped roughly $13 on the day. From this low point gold performed strongly for the rest of the week. A sharp rebound of 1.5% from on Tuesday  was the result from a quickly weakening dollar, reaching a two and a half year low against some currencies.  Gold continued this momentum into Wednesday and posted further gains as the sell-off in USD continued. A fall in US jobless claims of 75,000 seemed to have little effect on the gold price on Thursday. The data was outweighed by increased hopes for more stimulus measures as the spot price climbed to an eight-day high of roughly $1,845. Gold finished the week high, putting an end to four weeks of declines. As the dollar index fell below 90.6 and a potential $908 billion stimulus package is looming gold may look to continue this rise into next week.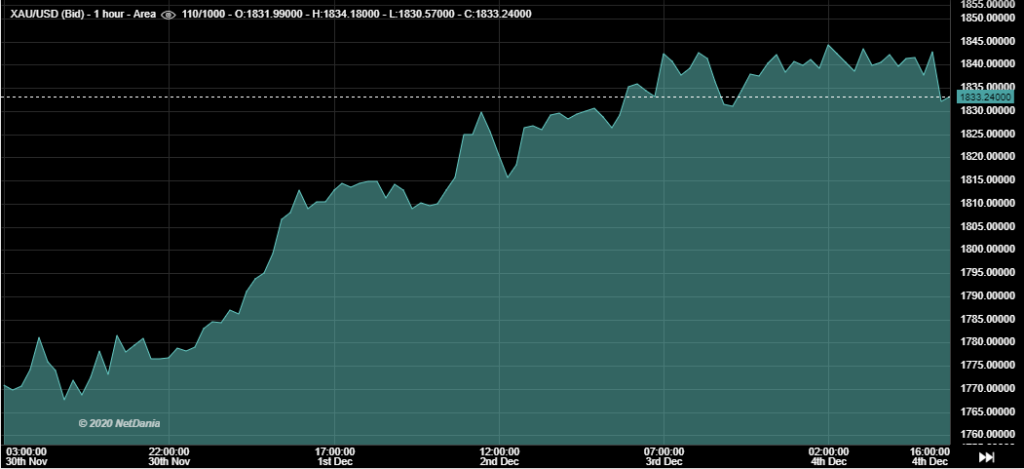 Silver rallied hard on Tuesday increasing more than 6% to return to $24.00. This rally in the precious metal came as Global PMI reports were released indicating that a significant rise in inflation is imminent. The 10-year inflation breakeven rate in the US rose above 1.8%, the highest since May 2019. Higher supplier and manufacturing costs are being passed onto consumers in the market prices being paid. This, along with potential new stimulus in the US could drive inflation even further.
| | | | | | | |
| --- | --- | --- | --- | --- | --- | --- |
| Metal | Week Open | Week Close | Weekly Change | YTD Change | YTD Low | YTD High |
| Gold | $1,788 | $1,7833 | 2.5% | 24% | $1,453 | $2,070 |
| Silver | $22.68 | $24.10 | 6.26% | 34.37% | $11.74 | $29.37 |
The Bull Case for Platinum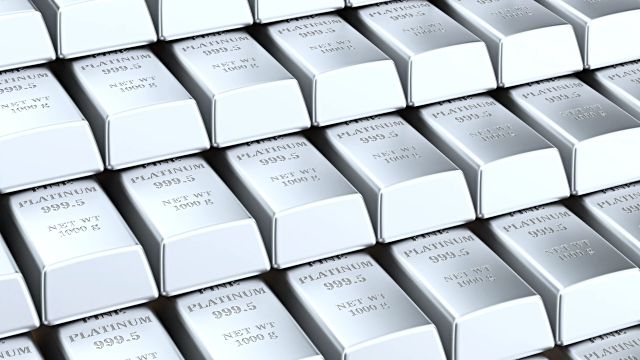 Platinum has been hovering below the $1,000 mark for quite some time but earlier this week the precious metal managed to break through this psychological price mark for the first time since August. As the global push for cleaner energy sources increases, platinum's use as an industrial metal is becoming more and more attractive to investors. Thus, the platinum price has risen over 14% this month as president Biden plans to spend $2 trillion on green energy during his regime. A weakening US dollar, a possible supply deficit next year and China continuing to stack their platinum reserves are all reasons why analysts at Blue Line Capital see platinum rising towards $1300 in the next couple of months. As an industrial metal, platinum typically rallies in an advanced market rally phase. Thus, an increase platinum prices is often a signal that a rally in gold will follow suit as gold benefits from a depreciation phase in the market.
Can Gold Regain its Uptrend from Critical Threshold?
Gold recently fell below its 200-day moving average, this can often signal the end of an uptrend for many stocks and other investments. However, historically whenever gold has fallen below this threshold in past trading it has found increased support and managed to regain its uptrend rather sharply. In 14 of said cases since 1978, the price of the yellow metal has increased substantially in the following six to twelve months. This rebound is already becoming evident this week as prices have risen from $1,781 on Monday to be trading above $1,840 per ounce on Friday. The facts remain that quantitative easing is playing a major role in keeping the global economy on track. This will result in the debasement of world currencies, which along with increased inflation will provide the bull case for gold to continue to rally in the next 12 months.