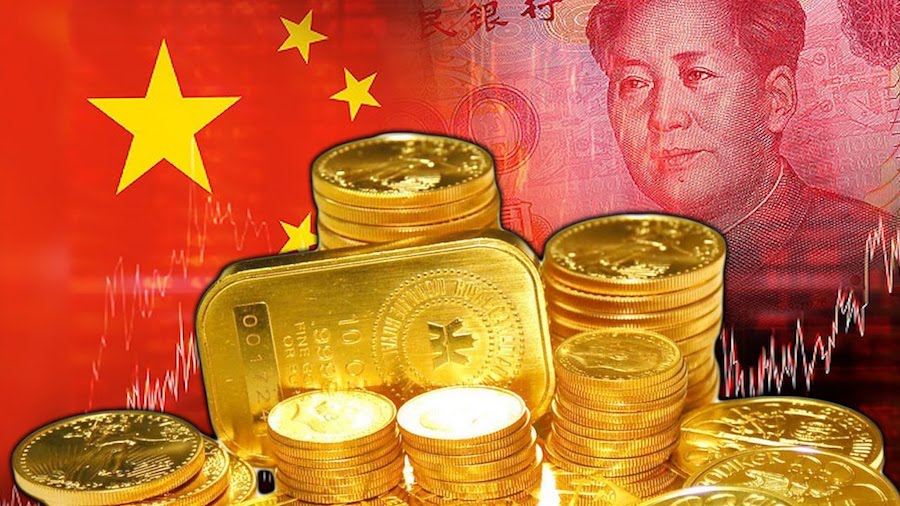 19/08/2022 – This Week in Gold
Price Action
Gold opened the week at $1,802 and dropped 1.4% on Monday to close the day at $1,778. After a small decline in the middle of the week, gold fell against a strengthening dollar on Thursday and Friday to close the week trading at $1,748. This 3% weekly fall means the yellow metal is now well below the key $1,800 mark.
Silver endured a torrid week as the metal fell more than 8% against the dollar. A combination of a stronger dollar and doubts surrounding industrial demand for the metal saw silver fall below its 50 Day Moving Average. Platinum also fell sharply this week, falling 7.8%, and while Palladium fared slightly better, it still ended the week more than 4% lower to finish the week trading at $2,122.
China's Swiss Gold Imports Hit a Five-Year High
Reports released this week showed that China's gold imports from Switzerland accelerated to the highest level in more than five years. China is one of the world's top bullion buyers and shipped in more than 80 tons from Switzerland alone in July, according to Swiss Federal Customs Administration. That's more than double the previous month and eight times more than in May.
It is important to add that not only is China one of the world's largest buyers of the yellow metal it is also one of the biggest producers. In 2007, China overtook South Africa as the world's largest gold producer. Over the past 10 years, it has produced about 15% of all the gold mined in the world. In fact, since the year 2000, China has mined roughly 6,830 tonnes. Over half of Chinese gold production is state-owned, the China National Gold Group Corporation alone accounts for 20%. Unlike many other top gold producing countries, China keeps the gold it mines, this is because the export of domestic mine production is prohibited. Even if Chinese mining companies were permitted to export their gold overseas, there would be no incentives for them to do so as gold trades at a premium on the domestic Chinese market and there appears to be an ever-increasing demand domestically. Gold in China is recently fetching a premium of about $7 over international prices, a relatively high level that will have spurred local banks to import bullion. Additionally, China have known for some time they must de-dollarize their balance sheet which is one of the main reasons behind the steady increase in their gold holdings.
Due to the importance of gold in Chinese Culture, demand doesn't exclusively come from banks and institutions. Today, China is the world's largest single market for gold which is driven by a society that is becoming steadily more affluent. Many Chinese consumers hold the opinion that purchasing gold demonstrates sound financial planning and will bring good fortune. In China, gold is often gifted to younger members of the family for special occasions, and there is a tradition of giving gold to new born babies in the form of jewellery. The Spring Festival that takes place in China at the beginning of the Chinese New Year and during this period, demand for gold in China is very high and gold sales significantly increase. This is the time when people buy gold for themselves, and also as gifts for their loved ones.
If you are also interested in buying Gold, either as an investment or as a gift, please contact Merrion Gold's trading desk on 01 254 7901 for further details.