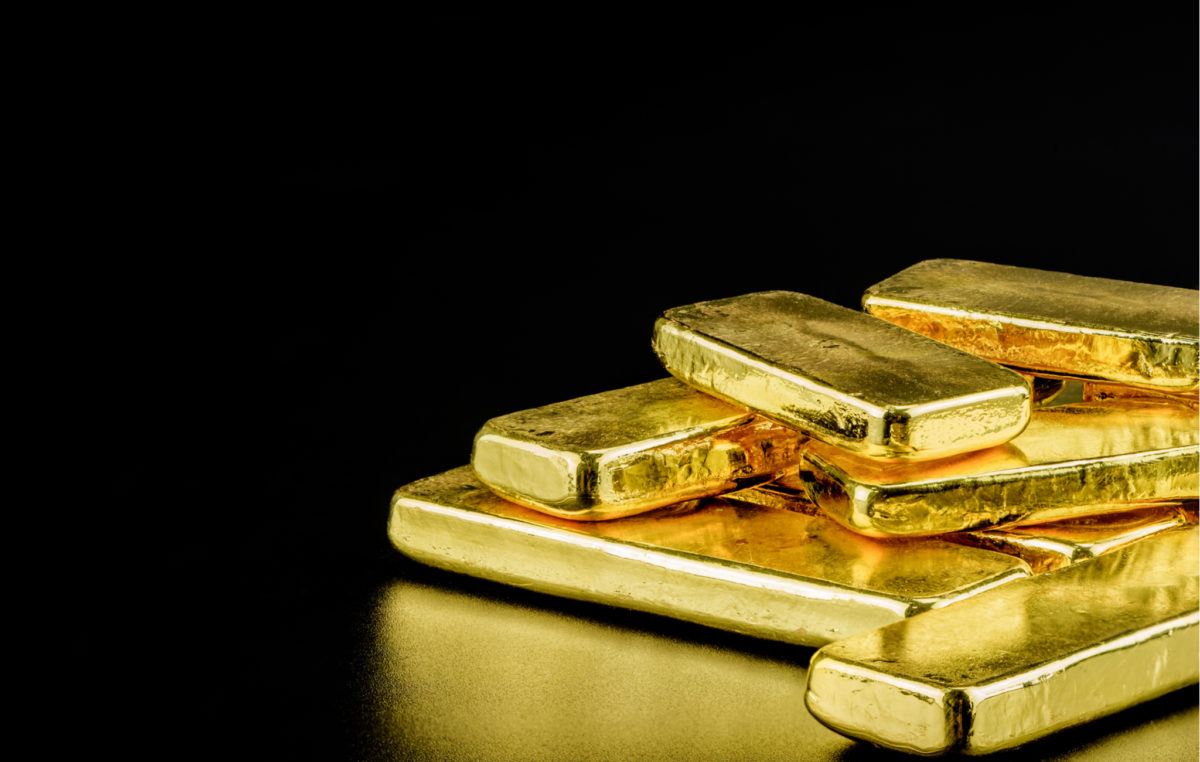 20/10/2023: This Week in Gold
Let's remind ourselves of gold's tremendous performance during the previous week, when the market popped higher on the 8th October following news of the outbreak of conflict in the Middle East. Gold opened that week at $1,832 per ounce and rallied to close the week at $1,932, up $100 per ounce and gaining 5.5% in the process. As this week's trading session opened, traders were anxious to see whether this golden run up in the price of the yellow metal would continue, and it certainly did. Gold opened this week at $1,932 and the strong upward momentum continued as the metal is currently trading at $1,982 at the time of writing and is looking to close out the week up $50 per ounce i.e., another gain of nearly 3%. Reaching the milestone of $2,000 per ounce is now well and truly within reach especially as the war in the Middle East continues.
We have also seen the price of silver also benefit in recent weeks and once again the strong correlation between the price of the two metals is evident. Despite silver's gains not being as strong as gold's this week, the metal is still up 2.2% since the market opened late Sunday night. The market moved from $22.70 at the beginning of the trading week and is currently catching bids around $23.20 at the time of writing.
According to JP Morgan's Chief Market Strategist, Marko Kolanovic, "equity markets in the U.S. and around the world remain overvalued and geopolitical risks continue to intensify, making it a good time for investors to increase their allocation to gold". Here at Merrion Gold's dealing desk we are seeing exactly that, as there has been an influx in buyers of gold in recent weeks as fear and economic uncertainty is driving demand for safe havens. The market sentiment at the moment is clearly "risk-off" as we see steep sell-offs in U.S. stocks as the NASDAQ slips nearly 2% over the past five trading days alone.
The latest catalyst driving fear in the financial markets is the Israel-Hamas war.
The Palestinian militant group Hamas launched an unprecedented attack on Israel on 7th October, killing 1,400 people and taking more than 200 hostages. This is the most serious cross-border attack Israel has faced in more than a generation.
As a consequence of the attack at least 3,700 people have been killed in Gaza since Israel launched retaliatory air strikes. Hospitals and healthcare facilities have also been damaged by explosions, with many people reported killed by a blast at the packed Al-Ahli Arab hospital in Gaza City on Tuesday. Israel cut supplies of food, water, fuel, and electricity to Gaza after the Hamas attacks. It said it would not end the "siege" until Hamas released hostages. Egypt has said it will open the Rafah border crossing as early as Friday to allow lorries to carry aid supplies into southern Gaza.
Hamas has said it was motivated to launch the attack essentially as the culmination of long-building anger over Israeli policy and the treatment of Palestinians. Israel's stated goal is to destroy Hamas. Israel has massed tens of thousands of soldiers on its borders with Gaza, along with tanks and artillery. It has activated some 300,000 reservists alongside its standing force of 160,000.
President Biden declared the world at an "inflection point in history" in an Oval Office address, linking Israel's battle against Hamas to Ukraine's fight against Russia and stressing the need for the U.S. to continue funding both wars. Meanwhile, the Israeli military continues its airstrike campaign on Gaza and said it was preparing for the next phases of the war.
Overall, the investment outlook would appear to remain cautious for the foreseeable as the overhang of geopolitical risks persists. All in all, the current turbulent and uncertain economic times results in an exciting time to own physical gold bullion and be invested in physical precious metals. So, whether you are a novice investor looking to get started investing in precious metals or you are an experienced investor looking to add to your position, our dealing desk in Dublin can be contacted on 01-254-7901 and we would be glad to help.
Pictured below is our Managing Director, Seamus Fahy and Head of Trading, David Higgins. Both attended the global precious metals conference hosted by the LBMA in Barcelona last weekend.