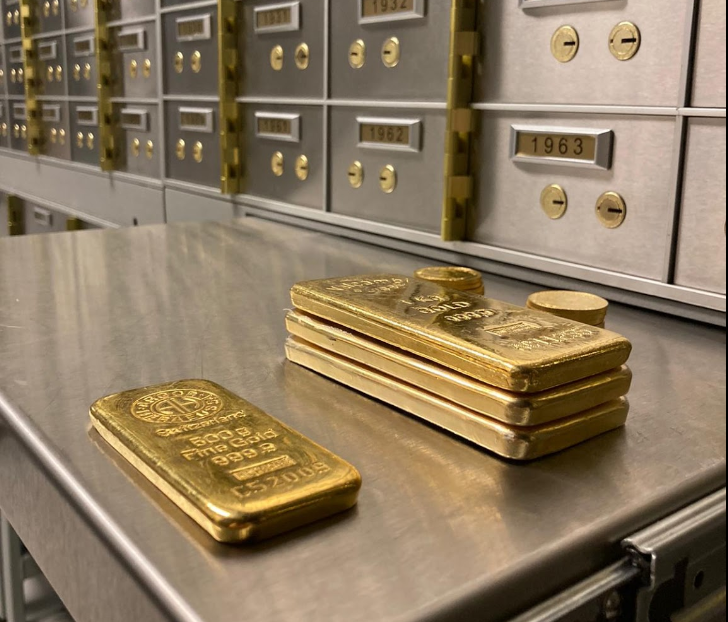 20/11/2020 – This Week in Gold
Gold opened the week at $1,890 per ounce. Positive news from Moderna regarding the 95% efficacy rate of their vaccine saw gold drop sharply to $1,869, before rebounding back to $1,890. On Tuesday a weaker dollar had little effect on prices as they continued to move laterally and edge slightly lower. Pfizer's announcement that the efficacy results of their vaccine was being upgraded from 90% to 95%. These results outweighed the rising coronavirus cases worldwide and gold fell 0.6% to record its first back to back daily loss in three weeks. On Thursday gold reached a low for the week of $1,857, before a stronger Friday saw gold finish the week at $1,872, down 1 % for the week.
Silver also dropped in the aftermath of the positive announcements regarding COVID-19 vaccines. After opening the week at $24.66, silver dropped 1% on Monday before rebounding sharply. Silver edged lower throughout the middle of the week before reaching a low for the week of $23.78 on Thursday. Silver recovered on Friday to finish the week at $24.29.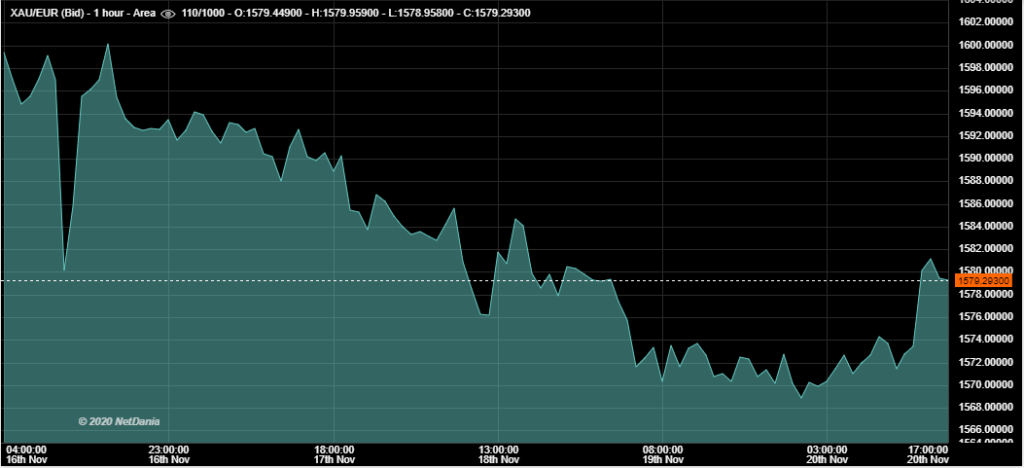 Goldman Sachs & Degussa Gold Forecasts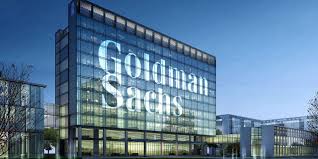 Goldman Sachs published a report reaffirming their 2021 price forecast for gold to reach $2,300 per ounce. Analysts at the bank have stated that gold should be in for an extended bull run in 2021 as the post-pandemic recession takes effect on the global economy. Increased stimulus measures, low interest rates and government spending were cited by the bank as possibly causes for causing long-term inflation. The Goldman analysts see the US inflation rising sharply, which in the past has caused investors to purchase gold as a hedge.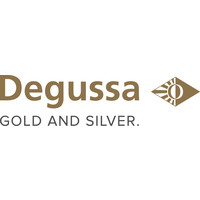 Degussa have gone one step further by setting their gold forecast for mid-2021 at $2500. This would imply roughly a 30% increase from current prices. The analysts have based their prediction mainly on continued low interest rates and an over reliance by central banks on stimulus measures.
Silver and the Green New Deal
Analysts have identified silver as a possible beneficiary of the Biden presidency. Biden has emphasized his support for the Green New Deal on many occasions. His stance on climate change and the environment points to a national shift towards greener energy sources. Silver's use in the renewable energy industry, particularly the solar industry, has been identified as an opportunity for the metal to enjoy a bull run in the coming months.
Metal
Week Open
Week Close
Weekly Change
YTD Change
YTD Low
YTD High
Gold
$1,890
$1,871

-1%

23%

$1,492
$2,067
Silver
$24.66
$24.29

-1.50%

34.70%

$12.01
$28.88