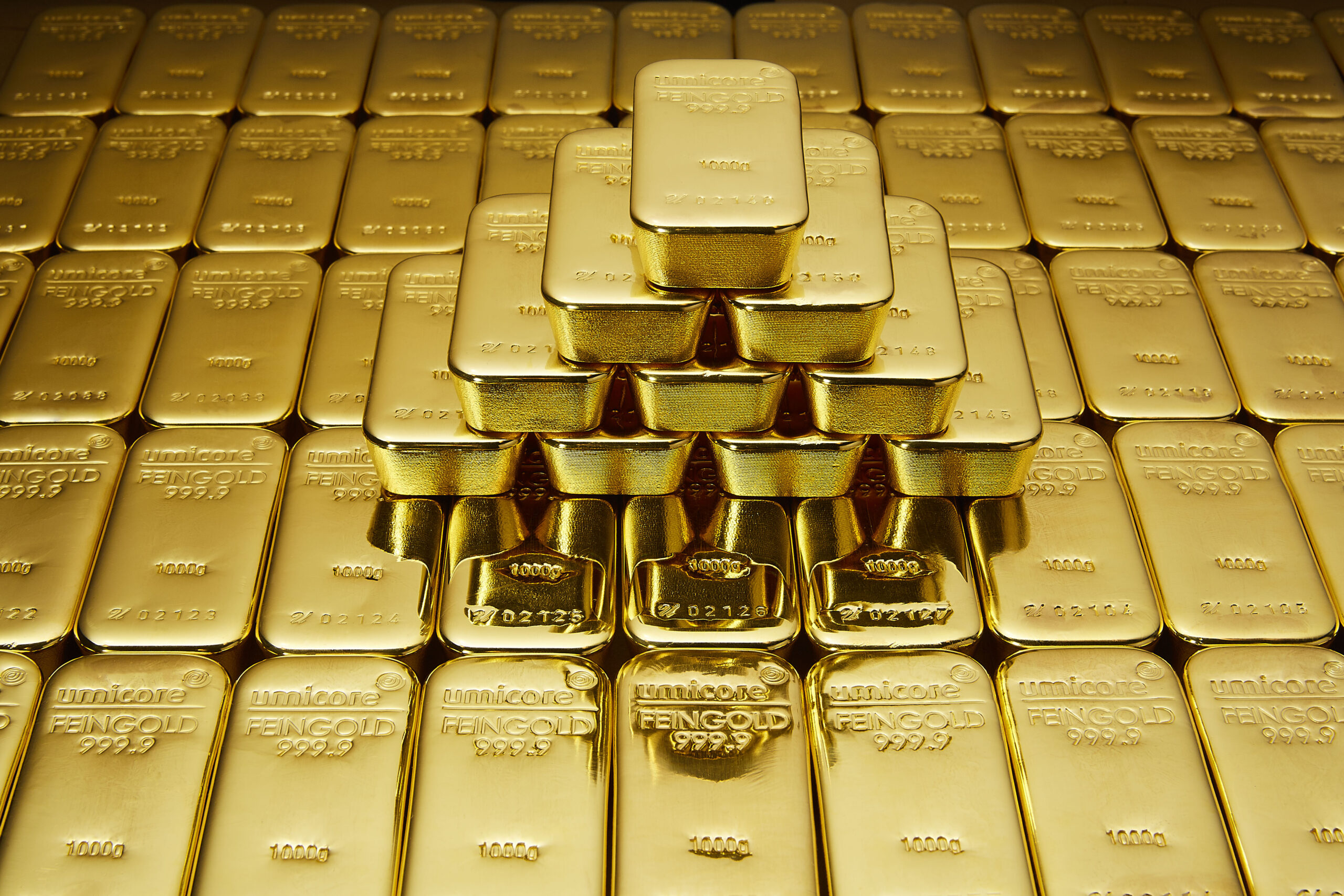 27/10/2023: This Week in Gold with Market Updates
Gold's safe-haven appeal waned on Monday, cooling off after surging within striking distance of the pivotal $2,000 threshold in the prior session. Price opened the week at $1,967, as market participants recalibrated their positions anticipating further developments in the Middle East fallout and the forthcoming U.S. economic indicators. Gold experienced a gradual ascent throughout the day, settling 0.35% higher at $1,974. 
On Tuesday, gold maintained the position it had closed during the previous session with slight fluctuations throughout the day. Traders remained hesitant and attuned to both U.S. economic data and ongoing Middle East tensions. Gold closed the day marginally lower at $1,973, after experiencing a 0.76% fall earlier in the day. The concurrent ascent of the DXY (dollar index) tempered the gains in gold, as it rendered the metal dearer for foreign buyers. 
Gold experienced a noticeable move to the upside on Wednesday, with price being propelled by the ongoing conflict in the Middle East. With FED data looming, market participants were eagerly awaiting the Central Bank's monetary policy updates. Gold experienced a 0.7% surge throughout the trading day, hitting $1,983 in the process. The upward momentum in the yellow metal was tempered by a marginal upswing in the DXY and benchmark U.S. 10-year Treasury yields. 
Gold saw a slight uptick on Thursday, supported by the sustained safe-haven demand driven by the ongoing Middle East conflict. The resilience in demand allowed gold to withstand the pressures exerted upon it by robust U.S. economic data, which eased concerns of a recession in the U.S. DXY increased by 0.1% subduing additional gains that could have been realised in gold. 
Markets remained calm amid the release of U.S. PCE data on Friday afternoon. Gold was held steady for much of the morning, averaging around $1,986. Upon the release of PCE, gold experienced a steady decline. At the time of writing, gold is trading at $1,981.

In tandem with gold, silver opened the week lower than the previous session at $23.14 but continued to fall throughout the day, ultimately finishing 0.7% lower for the day at $22.97. 
Silver remained unchanged throughout Tuesday, closing at $22.97. 
On Wednesday, silver experienced a marginal 0.3% retracement, settling at $22.87 an ounce. 
Silver experienced a slight 0.4% fall on Thursday, closing the day at $22.79 an ounce. 
Friday continued to fall on Friday. At the time of writing, silver was trading at $22.69.

The U.S. economy grew at the fastest pace recorded in nearly two years during the third quarter, again defying expectations of a recession. GDP grew at a rate of 4.9% in Q3 of 2023, which was significantly higher than the 2.1% that was seen in Q2. The acceleration in growth reflected increased consumer spending, private inventory investment, and federal government spending.
U.S. PCE data was released on Friday. PCE is often regarded as the FED's preferred measure of inflation as it tracks consumer expenditure. Headline PCE came in at 3.7% in September, which was down from 3.9% in August while Core PCE came in at 3.4%, down from 3.5%. The upcoming FOMC meeting, which is scheduled from October 31st-1st November, is highly anticipated by investors, who are expecting a pause in the FED's current interest rate hiking cycle. This would be welcome news for gold markets, as gold price and interest rates have an inverse relationship with one another. 
If you would like to invest in gold and silver, then you can reach us directly at 01 254 7901 or by email at info@merriongold.ie where a member of Merrion Gold's trading team will help you get started.