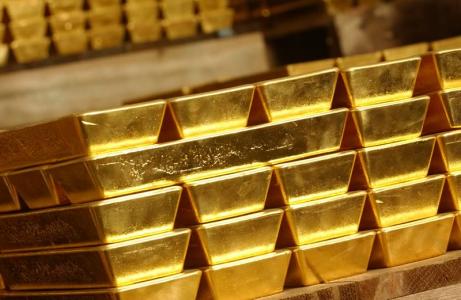 29/04/2022 – This Week in Gold
Gold endured a bad opening to this week as investors eyed upcoming tightening measures across the globe. After opening the week at $1,930, the yellow metal drifted downwards before printing a weekly low at $1,875. After the decline of nearly 3%, higher than expected inflation figures in the US and the Eurozone saw gold climb higher once again. After surging through the $1,900 barrier, at close of trading on Friday gold was hovering just over $1,910.
Silver also endured a difficult start to the week, with investors selling off early in the week. After touching what would prove to be a weekly high at $23.90 on Monday, silver declined sharply and briefly went lower than the important $23 mark. This proved to be short lived, and during a turbulent day of trading on Friday, silver briefly broke higher above $23.50, before losing ground and reaching $23.06 at the time of writing.
Irish Central Bank Doubles Gold Holdings
It was widely reported this week that the Central Bank of Ireland had doubled its gold holdings over the past twelve months. Pascal Donohoe confirmed that the gold reserves of the Central Bank now totaled 12 metric tonnes, more than double the reserves during Q1 of 2021.Some of the gold is held at the Central Bank in Dublin, while the majority is held at the Bank of England's vaults, which is a major depository for countries from around the world.
Eurozone Inflation Hits Another High
Inflation in the Eurozone hit a record high for the sixth successive month in April. Buoyed by a 38% increase in energy prices compared to April last year, the headline figure of 7.5% is a further sign that excessive money supply during the response to COVID-19 will result in difficulties for decision makers. While the ongoing conflict in Ukraine and further lockdowns in China have made policy makers hesitant to raise interest rates, spiraling inflation is increasing the pressure on central banks to act before inflation gets out of control.