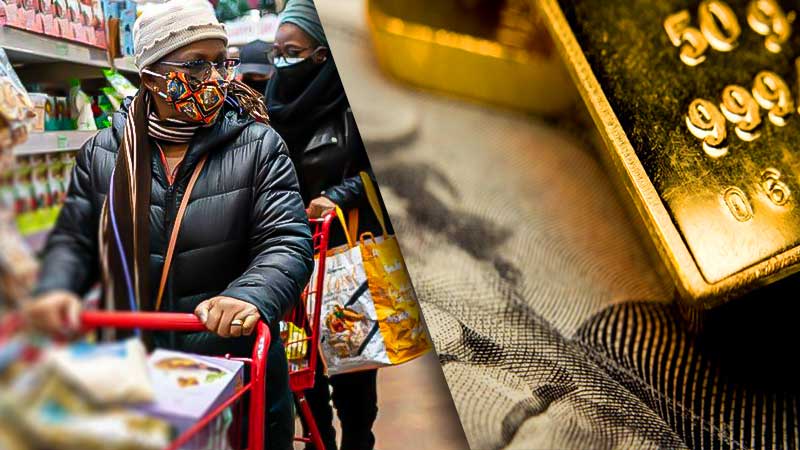 30/06/2023: This Week in Gold with a Market Update
Gold started the week trading at $1,926, hitting a weekly high of $1,931 on Monday afternoon before retracing to the $1,920 level to close the day. Gold met resistance at the $1,930 level multiple times on Tuesday and didn't break that level for the remainder of the week. Gold began a steady decline on Wednesday and by Thursday, the yellow metal fell below the $1,900 level, hitting a new three month low in the process. Gold immediately bounded off this level, breaking through $1,910 by Friday afternoon.
Silver opened Monday at $22.61 and consolidated within a narrow range, testing the $23 level multiple times. There was little movement to the upside or to the downside until Thursday afternoon when price fell 2.3% to reach a weekly low at $22.29. Similarly to gold, silver recovered from this weekly low promptly and has been experiencing a steady ascent since. At the time of writing, the precious metal is trading at $22.70.
Consumer confidence hit 109.7 in June, which is the highest level this metric has seen in a year. This is up from the 102.5 that was recorded in May. Consumer confidence measures how individuals and households feel about the economy. When this figure is high, it is an indication that consumers are spending more. Conversely, when this figure is low, it means that investors are spending less. With an increase in consumer confidence, it can be assumed that investors are more optimistic about the economy at the moment than they previously had been. This news saw a rise in equity markets, with the presumed optimism around the economy filtering into the markets. Typically, rising consumer confidence is inversely related to the price of gold. Thus, when consumer confidence increases, the price of gold retreats. Gold experienced a noticeable retreat during the week, falling below the $1,900 level to a new three month low. The release of the consumer confidence data may have been one of a multitude of reasons as to why price retreated.
GDP figures for the U.K. were released on Friday afternoon, showcasing a lacklustre first quarter. The economy grew 0.1% in Q1 of 2023 and 0.2% annually, which ensured that the country did not fall into recessionary figures. With sticky inflation and rising interest rates, the U.K. economy is far from being economically sound. Gold historically performs well within high inflation environments economic downturns.