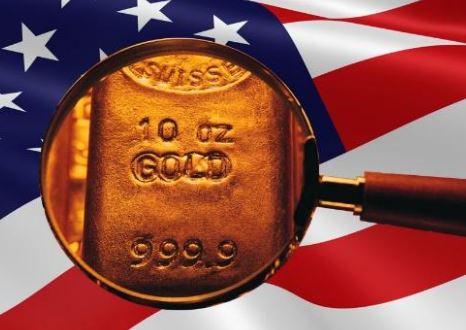 FED hikes as expected, Gold remains resilient
Gold prices were particularly volatile last Thursday following interest rate decisions by the Federal Reserve, European Central Bank and the Bank of England. Gold prices extended gains last week to touch their highest point in more than nine months. The Federal Reserve raised interest rates by an expected 25 basis points and the price of gold initially rallied as a result. The US dollar began to head for its fourth consecutive monthly loss, making bullion more attractive for holders of other currencies.
As the markets were expecting the FED, BoE and ECB to raise rates, the focus is nearly more so what the policy makers say during their press conference rather than the immediate action they take on rates.
Gold prices have rallied in recent months, boosted by signs of cooling inflation and weakening growth which could encourage the Fed to pivot to milder rate increases. Gold prices earlier in the week were on target for their third straight monthly gain, helped by an overall weaker dollar and expectations around slower rate hikes from the U.S. Federal Reserve. Meanwhile, analysts and traders have raised their predictions for gold prices but expect high rates to keep a lid on future rallies, a recent Reuters poll showed. If there are more signs of a slowdown in the U.S. economy then investor demand for gold would be expected to rise.
Powell's commentary following the rate decision had a slightly dovish tone. A lack of clarity on future interest rate moves could signal the FED is nearing the end of its rate tightening cycle. The latest hike of 25 basis points is a less aggressive move than we have seen in recent times and this slowing pace could be a sign that the central bank is more confident that current economic policy is having its intended impacts of tightening and controlling inflation. After hikes end, it is likely the FED will observe the markets while the economic data catches up to their changes in monetary policy.
Closer to home, The European Central Bank (ECB) raised interest rates again and pencilled in at least one more hike of the same magnitude next month. The Bank of England (BoE) also followed suit with a 50 basis points increase.
Federal Reserve Chair Jerome Powell made it clear during his press conference that the data the FED is closely watching more than anything else is jobs data. Friday's US January jobs report was far stronger than the market had expected and has prompted a major debate on whether this means the economy is more resilient than thought. It showed a 517,000 increase in non-farm payrolls while the unemployment rate dropped to a 53-year low at 3.4%. The recent impressive jobs data suggests that interest rates could stay higher for longer.
At the time of writing, gold is pushing towards getting back trading above $1,900 per ounce. All in all, the current turbulent and uncertain economic times results in an exciting time to own physical gold bullion and be invested in physical precious metals. So, whether you are a novice investor looking to get started investing in precious metals or you are an experienced investor looking to add to their position, our dealing desk in Dublin can be contacted on 01-254-7901 and we would be glad to help.