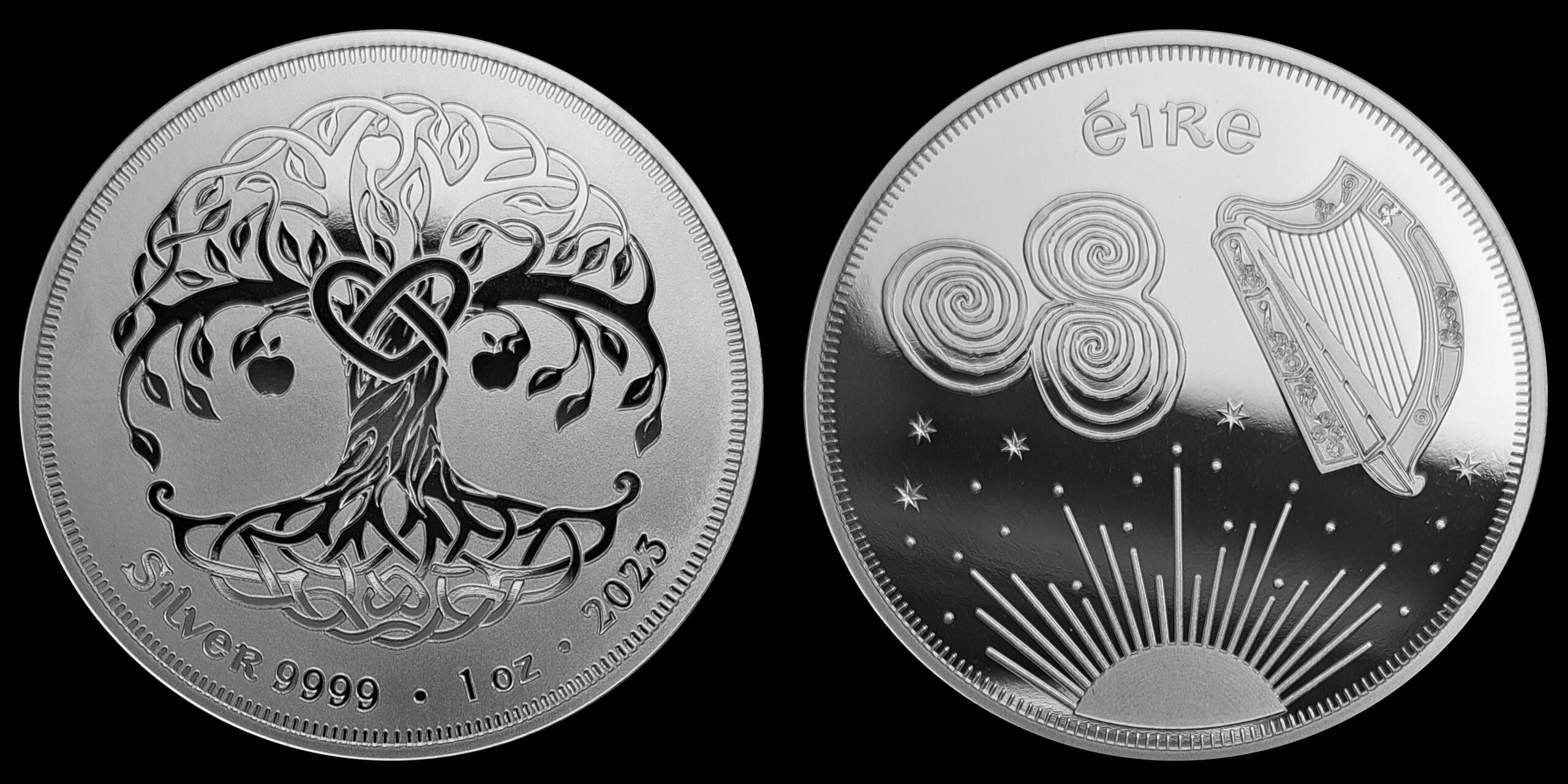 NEW COIN: 2023 1oz Silver Trees of Life
Merrion Gold are delighted to announce that we are now stocking 2023 1oz Silver Trees of Life which are available for immediate collection from our Dublin premises.
These Irish designed coins, first minted in 2023 by Geiger Edelmetalle AG for Tara Coins, pay tribute to Ireland's cultural heritage. The intricate designs displayed on both sides of the coin symbolise Irish heritage and unity.
The inaugural edition comprises 20,000 non-legal tender coins, each a treasure of Irish heritage and universal symbolism. The coins bear designs of profound significance, including the iconic Newgrange tri spiral, the sacred Irish harp, and the universally recognised Tree of Life.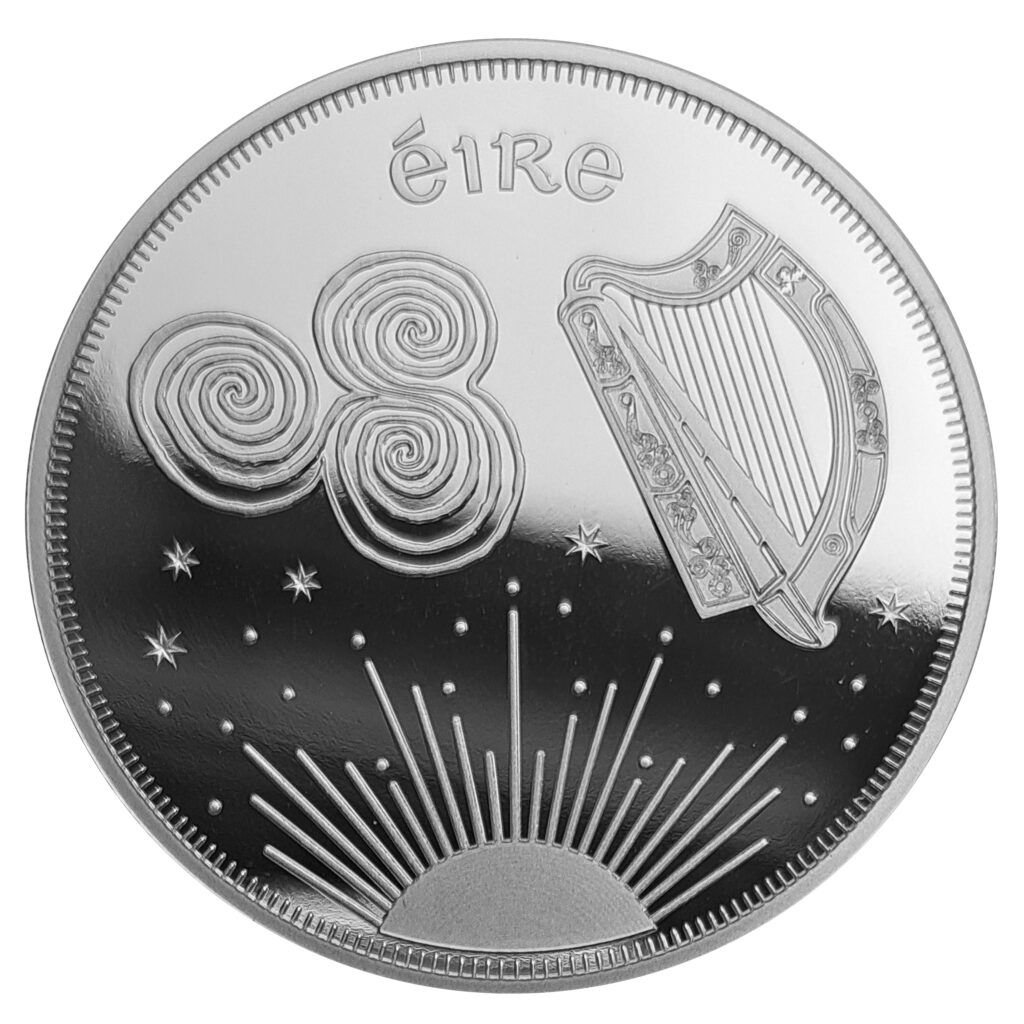 The tri spiral is an emblematic symbol found in the sanctuary of Newgrange, an ancient temple older than Stonehenge and the pyramids. At over 5,200 years old, it is one of the world's oldest images. The tri spiral embodies interconnectedness and infinite energy. The symbol may have represented Earth, Water & Air, Land, Sea & Sky. When the winter solstice sun shines upon the sacred emblem, it illuminates the temple, a testament to our ancestors understanding of the movement of the planet and the sun. 
The Irish harp, an emblem of Éire, symbolises the nation's connection to music. Uniquely, Ireland is the sole country with a musical instrument as a national symbol. Rooted in the mists of history, the harp's resonance carried through ceremonies, battles, and celebrations. The harmony produced connected people and communities, uniting them through sound.
This image is symbolic of human consciousness. This motif represents unity and renewal, heralding a fresh dawn for Éire and the global community.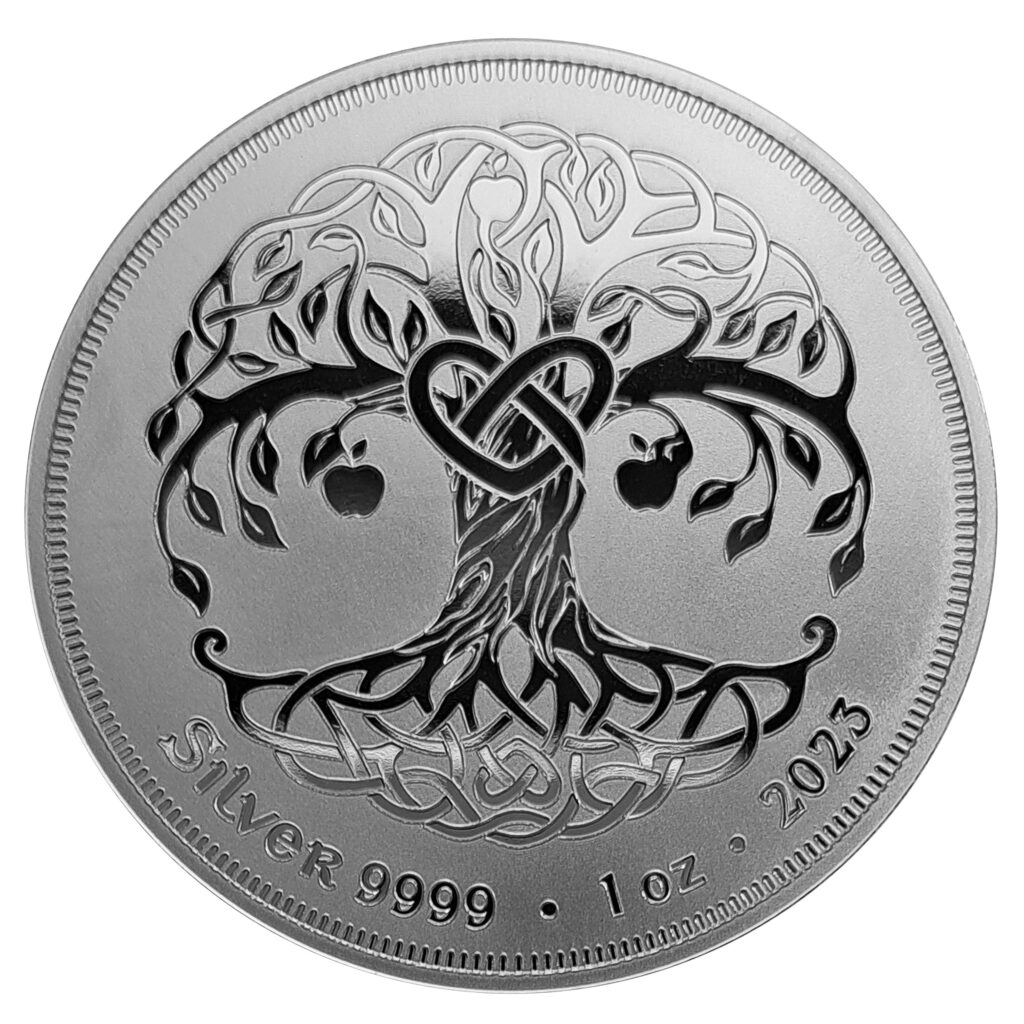 The Tree of Life stands as one of humanity's most universal symbols, and it is recognized across cultures and beliefs. In ancient Éire, it was the "Feeding Tree," embodying balance, strength, and unity. This symbol shows the interplay of life's cycles and the connection between all living beings. Within the trees are 3 apples, and underneath, writing in old Gaelic script. The Tree of Life is a significant symbol across many different cultures, predominantly signifying paradise, wisdom, abundance, happiness, and the love of God.
If you are interested in finding out more about the Silver Trees of Life silver coins, then contact us at: 01 254 7901 or info@merriongold.ie.