The Canadian Maple Leaf – Merrion Gold Guide to Coins
The Canadian Maple Leaf is produced by the Royal Canadian Mint and issued by the Government of Canada. First minted in 1979, the Canadian Government tasked Walter Ott with designing a coin after seeing the success enjoyed by the South African's government issuing 1 ounce Krugerrands. The Maple Leaf became popular around the world soon afterwards, especially as economic restrictions on the South African apartheid regime made purchasing Krugerrands difficult for many investors in Europe and North America. The coins are considered legal tender in Canada, with a face value of 50 Canadian Dollars.
History of the Maple Leaf
As a 24 carat coin, the Maple Leaf has always been popular with investors, and today is one of the world's most popular gold bullion coin. The Royal Canadian Mint began minting the coin at 0.9999 purity in 1982 and the coins have remained at this level of fineness to this day. In 2019, the coin marked its 40th anniversary with a special edition of the coin, having sold nearly 30 million ounces in those 40 years.
In 2007 the Royal Candian Mint produced a 100kg version of the coin, with 0.99999 fineness and a nominal value of $1,000,000.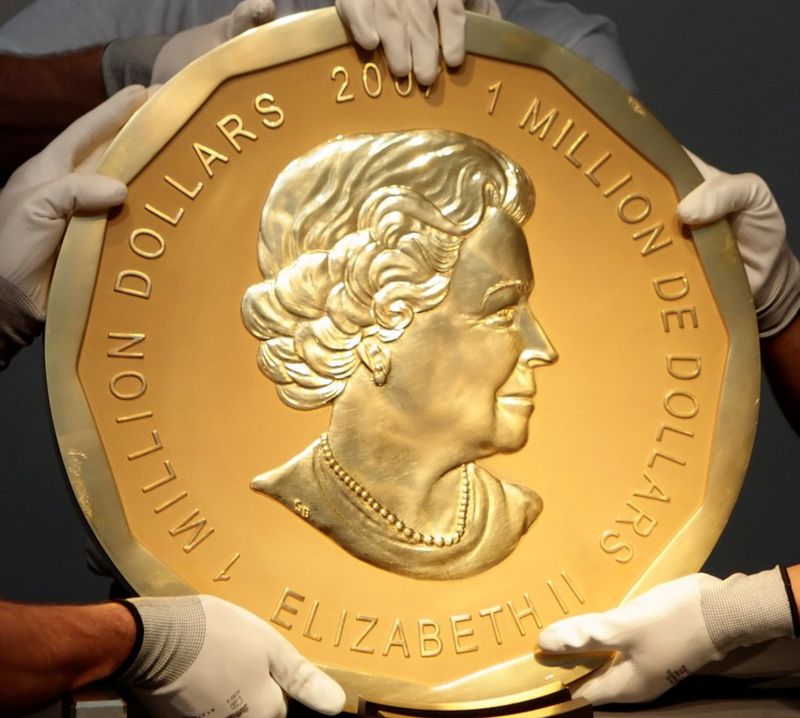 The obverse of the coin depicts an image of Queen Elizabeth II of Canada, the first coin to show the queen without a crown. The coin draws its name from the image found on the reverse side of the coin, this portrays an intricate design of the national symbol of Canada, the Canadian Maple Leaf.
The most popularly traded version of the coin comes in the weight of 1 troy ounce; however, the coin is also sold in smaller denominations of 1/25, 1/20, 1/10, 1/4 and 1/2 oz.